Basketry Explorations: Working with Soft Materials
November 21, 2019

-

November 24, 2019

$400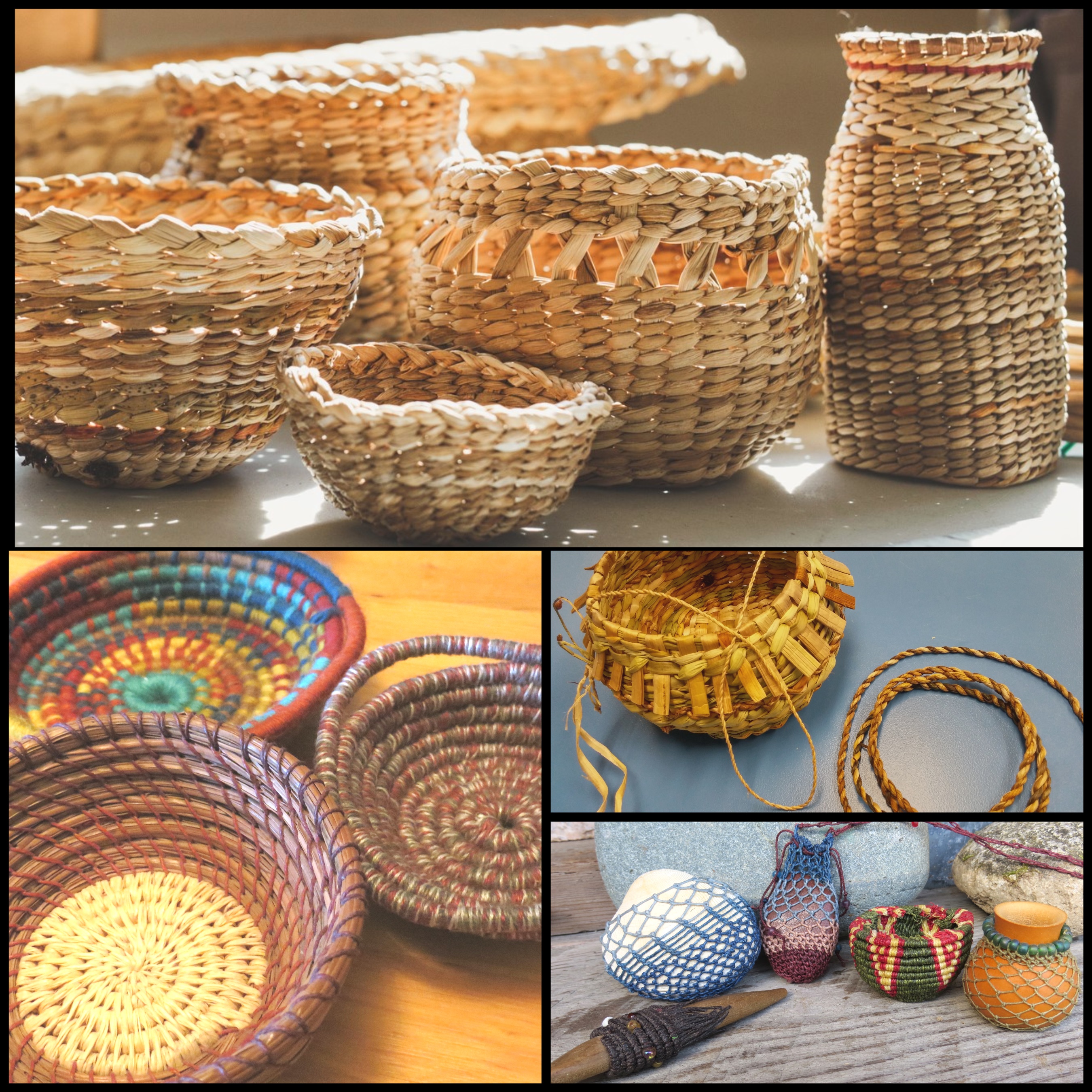 Basket weaving is an ancient skill found in all cultures in a wide variety of forms. In this course we will be exploring weaving techniques and variations associated with Soft Materials such as rush, sedges, iris/daylily leaves, yarn and threads. A variety of techniques will be covered including twining, coiling, cordage, knotless netting and knotting. These techniques offer a broad exposure to weaving with soft material and we will finish several projects of diverse approach and material. Demonstration and discussion will cover how to harvest and prepare accessible plant materials for use in basketry as well as potentials for recycling materials.
To Register Email Joan at: info@joancarrigan.com
Time: 10:00 a.m. – 4:00 p.m.