Online Workshop – Random Woven Nest Basket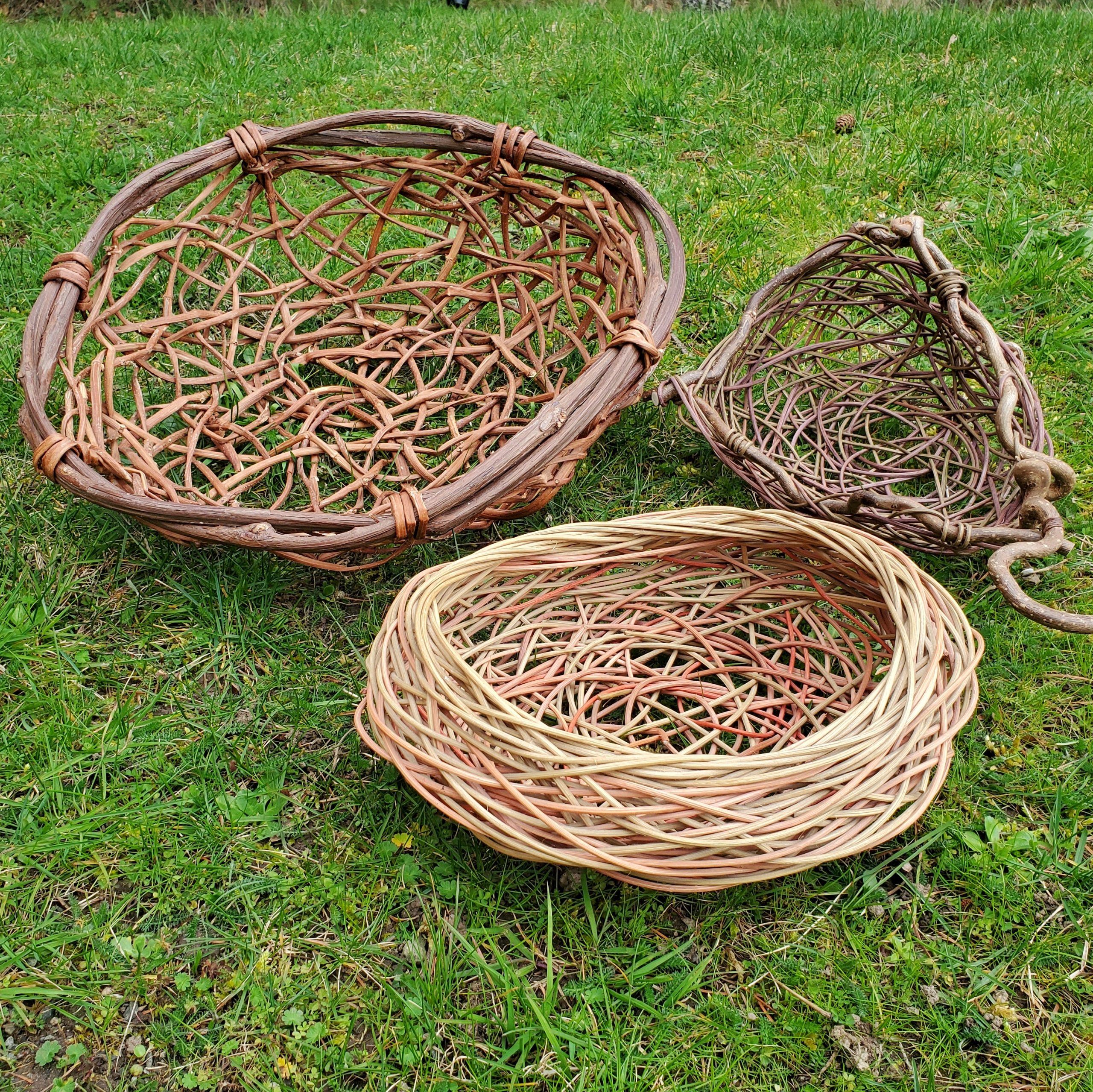 Random weave is one of Joan's favorite styles of baskets. The structure is beautiful, reminding one of birds' nests. It is strong, durable and lends itself to sculptural forms in both small and large scale. We will discuss several ways of approaching this technique. A materials kit will be provided consisting of dyed round reed for the construction of this basket. Discussion will cover how to harvest and forage for other plant material suitable for this technique. Online via Zoom.
Kits will be available for pick up at HCP at a confirmed date.  If you do not live in Victoria arrangements can be made with Joan to mail the kit to you.
Date: Sun. May 16
Time: 10:00 – 3:00
Workshop fee includes Material Kit: HCP Members $120 / Non Members $140
To Register online go to: ONLINE: Random Woven Nest Baskets Workshop – Horticulture Centre Of The Pacific (hcp.ca) or call 250 479 6162