Online Workshop – Willow Hoop Rib Basket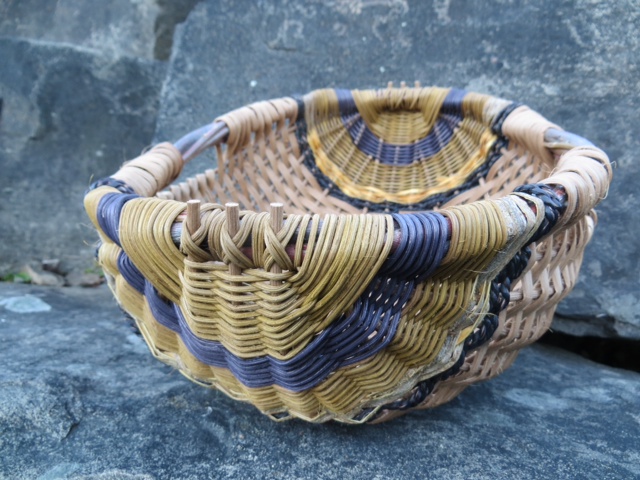 This is a traditional Rib Style Basket often called a Potato Basket constructed with a willow hoop and woven with a selection of materials including dyed reed and seagrass. This style of basket originates in Europe and is ideal for harvesting and storage. This is a great basket for beginners. Online via Zoom.
Material Kits to make the basket will be provided and will be available for pick up at HCP at a confirmed date. If you do not live in Victoria arrangements can be made with Joan to mail the kit to you.
Date: Saturday May 1
Time: 9:30 – 4:30
Workshop fee includes Material Kit: $120 for Garden Members, $140 for non-members
Register online go to: ONLINE: Willow Hoop Rib Basket Workshop – Horticulture Centre Of The Pacific (hcp.ca) or call the Horticultural Centre of the Pacific at 250 479 6162